In sheet metalworking, very often self-tapping or self-drilling screws are used to fasten few sheets of metal.
They do a good job when the part is not intended to be reopened.
But what do we do when we want to use a metric bolt for fastening?

In this article we will show you 4 kind of fasteners with which you can create a thread in a sheet metal.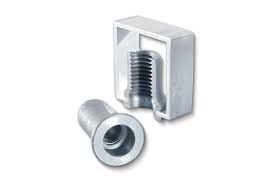 – Blind rivet nuts are suitable for sheet metal and profiles.
– You can find them easy from M3 to M12 in different shapes and materials.
– "Blind" installation is their main advantage. So both sides don't need to be accessible.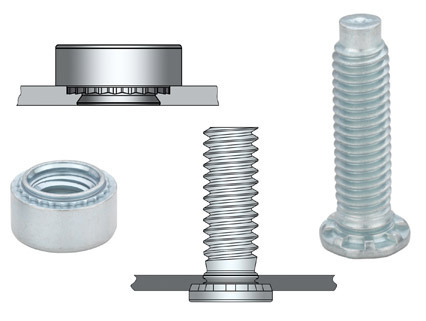 – The self-clinching fasteners are available in nuts, studs, standoffs and other types.
– They provide strong threads in metal as thin as .0.50 mm.
– Sizes can vary from M2 to M20
– Pressing force is needed for the installation.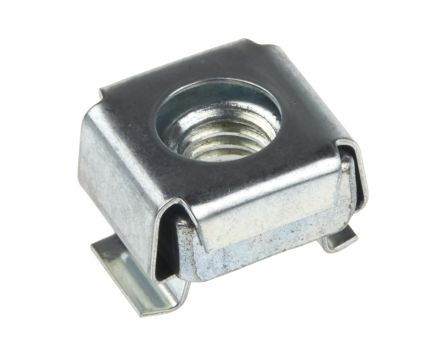 – The cage nut is a square nut in steel or stainless steel, inclosed in a metal elastic cage.
– The cage nut compensates lining and positioning differences.
– Manuаl installаtion by compressing the cage in the hole.
– Sizes from M3 to M12.
4. High strenght captive nuts (KAPTI NUT®)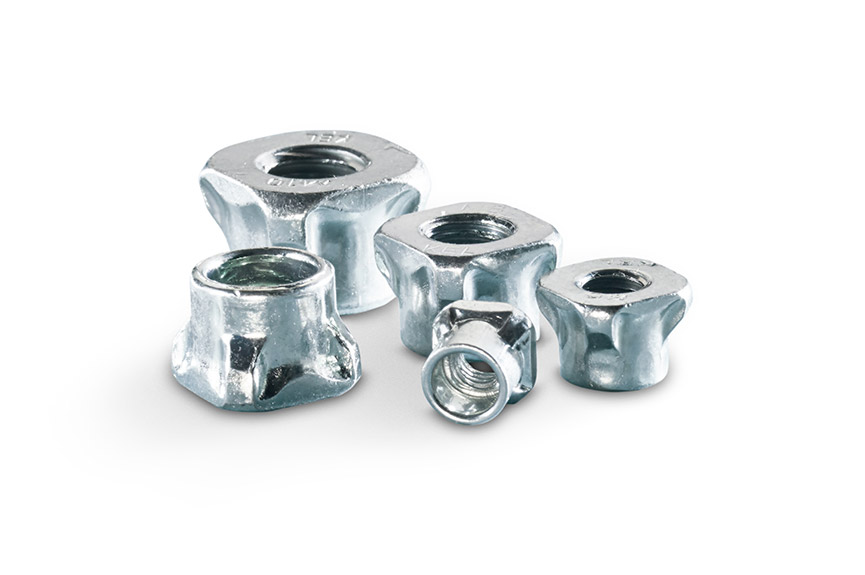 – KAPTI NUT® is a high strength, captive, threaded fastener system.
– Competable to welding nuts.
– Can be installed in thickness from 0.7 mm to 2.5 mm.
– Sizes from M5 to M10.
For additional information, samples, drawings or something else, don't hesitate to contact us:
info@kelbulgaria.com
+359 877008832